---
Tips on Losing Weight and Maintaining Healthy Weight
A little while back, there were several TV commercials for a government funded program called smallsteps.org, which promised to be a website packed with small tips on losing weight or maintaining a healthy weight. This website failed in many ways, in that it only has one page with a few tips, and left most of us in the cold. I created this page in order to make up for the former's deficiencies. I hope you will enjoy it and find it useful in forming good eating and exercise habits in small steps.

The first and most important thing to remember is the importance of perserverence. If you indulge in a fatty food or forget to exercise for one day, or week, don't give up. Today is the only day you can control, so exercise and eat healthy today and don't worry about yesterday or tomorrow.
Food Tips
Make sure to eat breakfast! This is very important for you metabolism. If you are always in a rush in the morning, then try setting your bowl and spoon and cup on the table the night before so you will be ready to go. You may also choose to buy some healthy breakfast bars that are easy to eat on the go.
Start reading the nutrition information on the side of the package. If nothing else, you will begin to be aware where most of your fat and sugar intake is coming from. Then you can start making more healthy decisions at the grocery store.
Instead of pouring salad dressing on your salad, pour a little on the side and dip your fork in it while you eat the salad. Also, try a low-fat dressing.
Control your portions, by filling your plate with the appropriate amount of food and then immediately putting the rest away in storage containers in the refrierator.
Control snacking by putting chips, etc. in a small bowl and then putting the bag or box away. Try not to eat directly out of the bag or box.
Try eating crackers instead of chips.
Keep your refrigerator and cabinets clean and organized. Then you will be more likely to cook your own meals and not order out or go to a restaurant. You will save a lot of money this way, too.
Beverage Tips
Try replacing as much of your liquid intake as possible with water.
If you often visit restaurants that offer free refills on soda, try to drink only one and then get water.
If you are at a restaurant with a soda fountain, try filling your drink with half regular and half diet soda, or 3/4 regular and 1/4 diet. By slowly increasing the ratio of diet to regular, you may be able to ween yourself off of the high sugar sodas.
Drink fat-free milk instead of whole milk. If this is difficult for you, try mixing it in ratios, as in the previous tip.
Use Splenda or another sugar substitute to make Kool-aid and other such beverages.
If you have a bottle of soda and have had all that you want, don't drink the rest because it's there. Discard it or put it in the fridge for later.
Exercise Tips
Walk, bike, or skate to run errands when possible.
If you forget to exercise for a day, week, or even a month, don't worry! Just do it today! Get back in the saddle again!
If you have exercise equipment in your home, make sure that it is not covered with junk or clothes. You will be much more likely to use it if it is easily accessible.
When you visit others houses, make sure that they do not have their exercise equipment covered with junk or clothes. If they do, offer to clean it off for them, and then try out their exercise machine. You will be getting exercise and you may be doing them a favor, by getting them started exercising again.
If you like to exercise in the morning, then lay out your exercise clothes and work clothes the night before. Anything that you can do to make it easier to get started exercising is very important.
Around the House
If you have a baby, try lying on the floor instead of on the couch. Your baby will be more likely to play with you, and you will be more likely to play with your baby!
When you get home from work, try doing a simple chore first thing. I know how easy it is to get home from work and lie on the couch in front of the TV and never get up until bed time. If you do a short chore first, you are more likely to do another chore after that. And even if you don't, you will have gotten one chore out of the way.
If you are a video game fan, try laying down and doing leg lefts, crunches, or some other exercise. You can also play most video games effectively while sitting on a stationary exercise bike.
In the Wardrobe
Do not buy clothes that are loose fitting - you will be subconsiously encouraging yourself to grow into them. Instead, buy clothes that fit comfortably, so you will notice if you start to put on any weight and will know to react right away.
Buy a nice set of workout clothes, and set it out beforehand so it will be ready for your workout.
At Work
Try walking, biking, or skating to work instead of driving.
If you must drive, try parking further away and getting a short walk or jog to work.
Instead of lounging aroung in the break room during breaks, take a short walk.
Learn simple exercises that don't require any machinery and try to do a few everyday during breaks. I personally recommend Charles Atlas' dynamic tension exercises. Some of them may easily be done sitting at a desk.
If you are a coffee drinker, try drinking less, or using less cream and sugar.
Pack your lunch the night before, so you don't forget to bring your lunch and then end up buying fastfood.
If you have a locker at your job, fill it with healthy lunch items, such as soup cans. So if you forget to bring lunch you won't order fastfood.
---
---
Contact info:
Samuel Stokes ● Samuelstokes@yahoo.com ● 816-509-2207
Connect with Sam on Facebook, Myspace, Twitter, and YouTube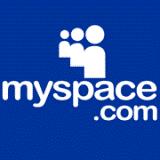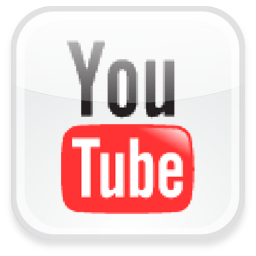 ---